Answer
The ears are small with an overfolded helix (see the images below). Chronic otitis media and hearing loss are common. About 66-89% of children have hearing loss of greater than 15-20 dB in at least 1 ear, as assessed by means of the auditory brainstem response (ABR).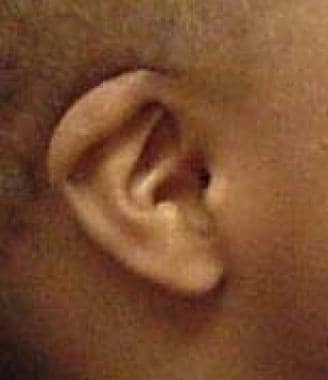 Ear of infant with Down syndrome. Note characteristic small ear with overfolded helix.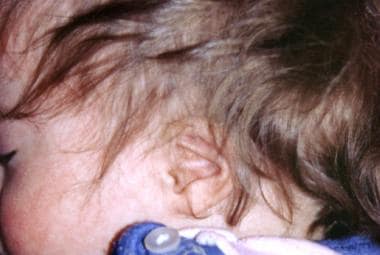 Small auricle and anomalies of folds in patient with Down syndrome. Image courtesy of L. Dourmishev, MD, PhD, DSc.
---
Did this answer your question?
Additional feedback? (Optional)
Thank you for your feedback!