Answer
The anal canal extends cephalad from the anal verge to the anorectal ring. The rectum extends from this point to the sacral promontory.
Upon histologic examination, the anal canal consists of mucosa, submucosa, and 2 muscular layers: the internal anal sphincter (IAS), which is a continuation of the circular muscle of the rectum, and (2) the external anal sphincter (EAS), which lies outside the IAS as an elliptic cylinder, continuous with the puborectalis muscle superiorly. The surgical anal canal includes this entire muscular sphincter mechanism (see the images below).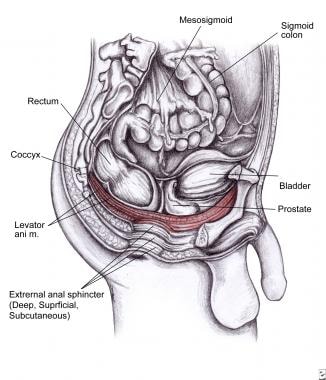 Levator ani muscle is shown in red. It includes ileococcygeus (stretches during defecation and labor), pubococcygeus (maintains integrity of pelvic floor), and puborectalis muscles (closes the anorectal canal as a sling).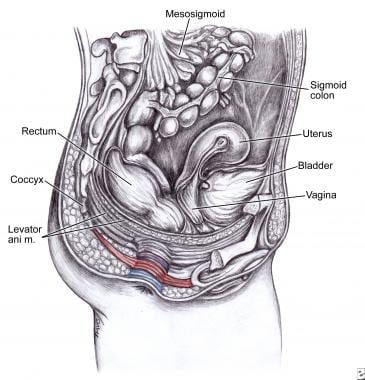 Deep, superficial, and subcutaneous external sphincter.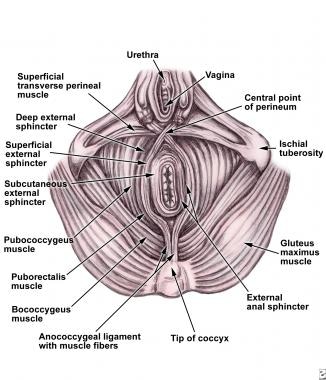 Anatomy of internal and external anal sphincter mechanisms.
The many and varied procedures described for the treatment of rectal prolapse attempt to create a fixation of the anorectal mucosa to the submucosa, or the rectal wall to perirectal tissues.
---
Did this answer your question?
Additional feedback? (Optional)
Thank you for your feedback!