Answer
The development of flexible, small-caliber endoscopes has allowed colonoscopic evaluation of pediatric patients of all ages, including infants. Colonoscopy with several colonic and terminal ileal biopsies is invaluable and considered a standard in the diagnosis of Crohn disease (see the image below).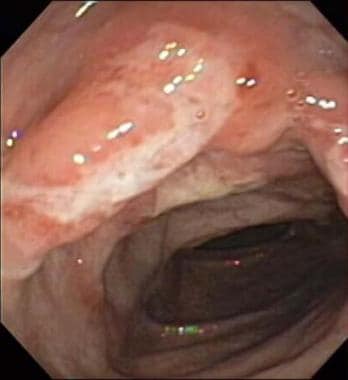 Colonoscopic image of large ulcer and inflammation of descending colon in 12-year-old boy with Crohn disease.
---
Did this answer your question?
Additional feedback? (Optional)
Thank you for your feedback!