Answer
MRI is especially useful in the evaluation of pelvic and perianal disease (see the images below). Abdominal ultrasonography (US) can be used to investigate intestinal disease and to rule out gallbladder and kidney stones. Positron emission tomography (PET) is an experimental diagnostic tool.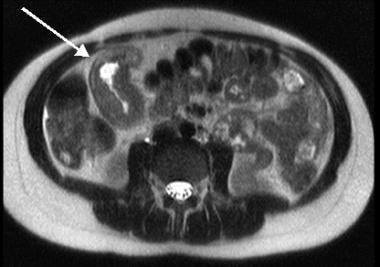 Inflamed terminal ileum in 10-year-old girl with Crohn disease.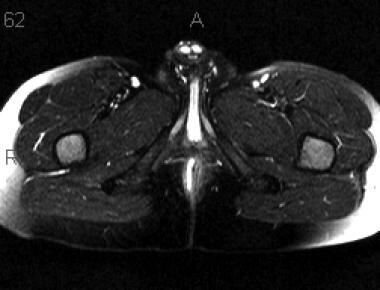 Small abscess on right side of anal sphincter in 9-year-old boy with Crohn disease.
---
Did this answer your question?
Additional feedback? (Optional)
Thank you for your feedback!