Answer
Crohn disease, a chronic inflammatory bowel disease (see the image below) that was once considered rare in the pediatric population, is currently recognized as one of the most important chronic diseases that affect children and adolescents. Approximately 20-30% of all patients with Crohn disease present when they are younger than 20 years. In addition to the common GI symptoms (diarrhea, rectal bleeding, and abdominal pain), children with Crohn disease often experience growth failure, malnutrition, pubertal delay, and bone demineralization.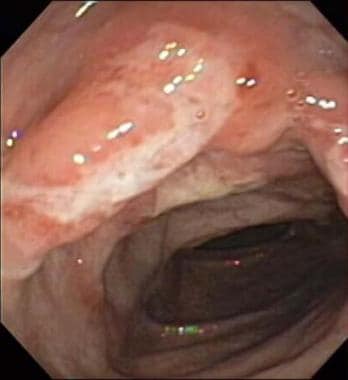 Colonoscopic image of large ulcer and inflammation of descending colon in 12-year-old boy with Crohn disease.
---
Did this answer your question?
Additional feedback? (Optional)
Thank you for your feedback!