Answer
When there is evidence of a fecal impaction, initial therapy should be directed at evacuating the colon. A fecal impaction can be identified by palpating a hard mass of stool on physical examination, finding a large amount of stool in a dilated rectum during rectal examination, or finding excessive stool in the colon on an abdominal radiograph.
Aggressive use of oral cathartics such as polyethylene glycol, sodium phosphate, magnesium citrate, or a balanced electrolyte solution with polyethylene glycol or a series of enemas can accomplish disimpaction. [19] In trials, disimpaction by the oral route or the rectal route were reported to be equally effective. [20, 21]
Convincing a young child to ingest sufficient amounts of oral cathartics to evacuate their colon may be difficult; therefore, enemas or suppositories may be necessary. See the images below.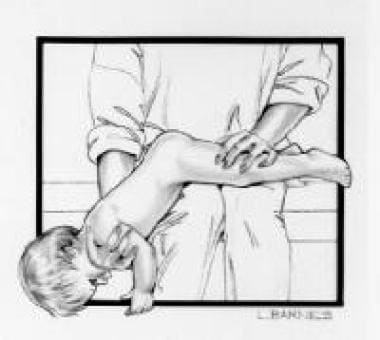 Position for enema administration in an infant.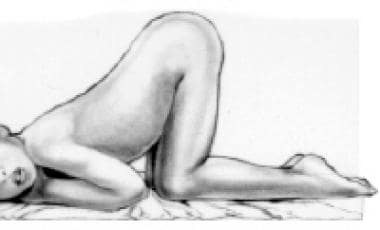 Another position for enema administration.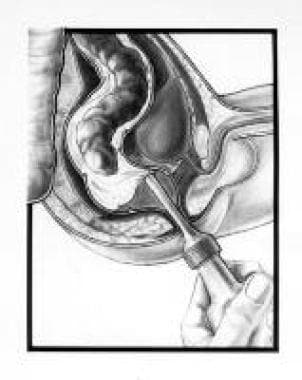 Administration of an enema.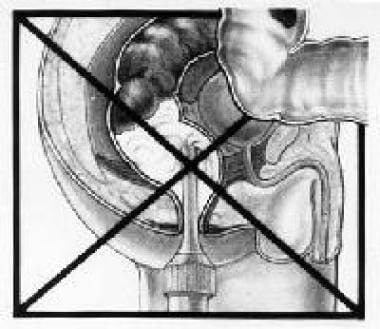 Incorrect enema administration. The enema is administered against stool impaction and cannot be successful.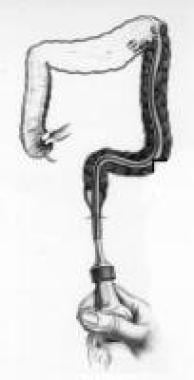 Enema administration with a tube.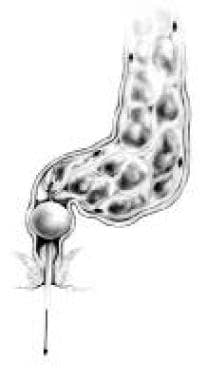 Enema with inflated Foley balloon catheter.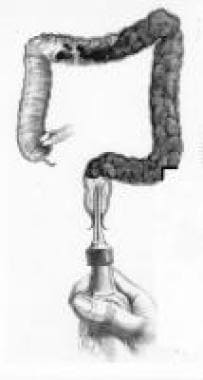 Administration of an enema against impacted stool.
Administration of an enema against fecal impaction.
---
Did this answer your question?
Additional feedback? (Optional)
Thank you for your feedback!