Answer
Radiography can be useful in excluding or diagnosing Hirschsprung disease. Although the diagnosis of Hirschsprung disease ultimately relies on histologic demonstration of an absence of ganglion cells in the affected colon, the diagnosis is often suggested by single-contrast barium enema. The radiologist is looking for a change in colonic diameter from the narrow aganglionic segment to a more dilated ganglionic segment. This transition zone is characteristic of Hirschsprung disease and is shown in the image below.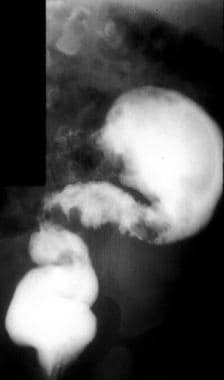 This unprepared single-contrast barium enema demonstrates a transition zone consistent with Hirschsprung disease.
The image below illustrates megasigmoid and impacted stool, and thus, slow motility.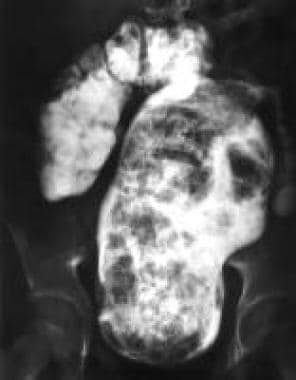 Contrast enema of a patient with megasigmoid and impacted stool.
---
Did this answer your question?
Additional feedback? (Optional)
Thank you for your feedback!