Answer
Rotator cuff injuries are a common cause of shoulder pain in people of all age groups. They represent a spectrum of disease, ranging from acute reversible tendinitis to massive tears involving the supraspinatus, infraspinatus, and subscapularis. Diagnosis is usually made through detailed history, physical examination, and often, imaging studies. [1, 2, 3, 4, 5]
A normal rotator cuff and rotator cuff tear are shown below.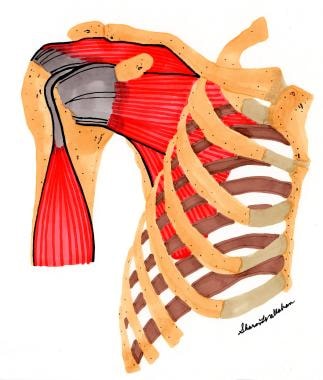 Rotator cuff, normal anatomy.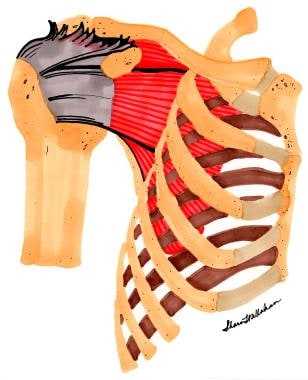 Rotator cuff tear, anterior view.
Often, younger individuals with rotator cuff injuries relate a history of repetitive overhead activities involving the rotator cuff or, less commonly, a history of trauma preceding clinical onset of symptoms. In contrast, older individuals usually present with a gradual onset of shoulder pain and, ultimately, after radiographic testing is shown to have significant partial or full rotator cuff tears without a clear history of predisposing trauma. Nonoperative or conservative treatment is usually sufficient to heal the problem in the vast majority of individuals, with a few exceptions that are discussed. [1, 2, 3, 4, 5]
For excellent patient education resources, see eMedicineHealth's patient education articles Rotator Cuff Injury and Shoulder and Neck Pain.
---
Did this answer your question?
Additional feedback? (Optional)
Thank you for your feedback!