Answer
Fractures of the distal clavicle are further divided into types I-III. In type I injuries, the coracoclavicular ligaments are intact and the fracture is usually minimally displaced or nondisplaced. The first image below illustrates displacing forces; the second image illustrates a type I fracture.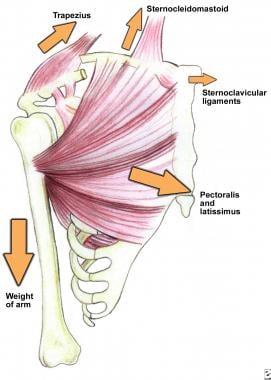 The displacing forces on a distal clavicle fracture.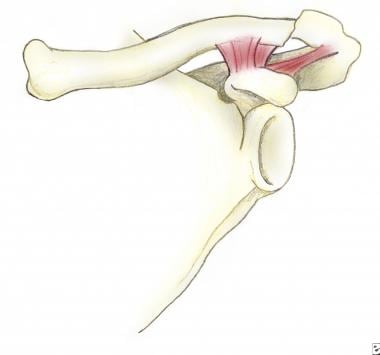 Type I fracture of the distal clavicle (group II). The intact ligaments hold the fragments in place.
---
Did this answer your question?
Additional feedback? (Optional)
Thank you for your feedback!