Answer
Clavicle fractures may be caused by direct or indirect trauma. The most common mechanism is an indirect one in which the athlete falls onto the lateral shoulder, causing a compressive force across the clavicle. Examples of a direct mechanism would be a blow from a hockey stick or a direct fall onto the clavicle. At-risk athletes include those in football, hockey, and soccer and those at risk for falling during roller skating, skiing, bicycling, or horseback riding. A very high prevalence is also noted in MVAs. A less common mechanism is a fall onto an outstretched hand (ie, a FOOSH injury). The radiographs below depict clavicle fracture in a hockey player.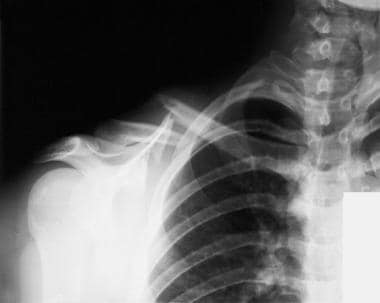 Comminuted fracture in a hockey player. Note the medial fragment tenting the skin.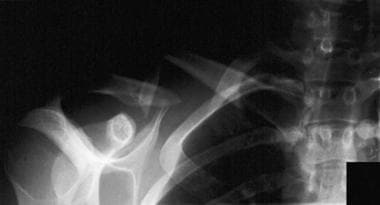 Additional view of fracture displacement and comminution in a hockey player. The sternocleidomastoid is the deforming force of the medial fragment.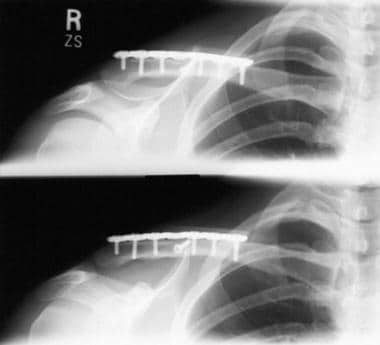 Radiographs after open reduction and internal fixation of a comminuted fracture in a hockey player.
---
Did this answer your question?
Additional feedback? (Optional)
Thank you for your feedback!