Answer
The only limitations on physical activity are related to stature and the risk of hypoglycemia with prolonged fasting and exertion in GHRD. No limitations in putting in a full day of schoolwork, farming, or other occupations have been noted. Ecuadorian patients' occupations have included secretary, teacher, farmer, shopkeeper, lab technician, policeman, and cardiovascular surgeon.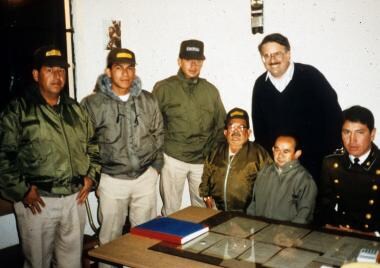 Adult with GHRD standing with 3 of his fellow police officers, his affected brother, a visiting US physician (Dr Frank Diamond) and the seated chief.
---
Did this answer your question?
Additional feedback? (Optional)
Thank you for your feedback!