Answer
BPPV was first described by Barany in 1921. The characteristic nystagmus and vertigo associated with positioning changes were attributed at that time to the otolithic organs. In 1952, Dix and Hallpike performed the provocative positional testing named in their honor, shown below. They further defined classic nystagmus and went on to localize the pathology to the proper ear during provocation.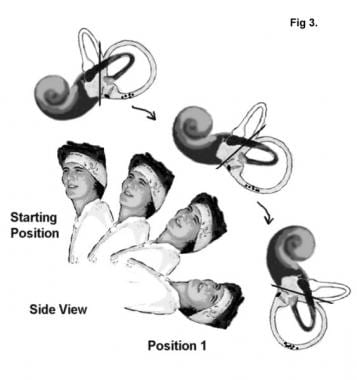 The patient is placed in a sitting position with the head turned 45° towards the affected side and then reclined past the supine position.
---
Did this answer your question?
Additional feedback? (Optional)
Thank you for your feedback!