Answer
All individuals have turbinate dysfunction at some point in their lives. Symptoms of turbinate dysfunction range from total nasal obstruction to mild congestion and/or rhinorrhea. Causes of turbinate dysfunction include upper respiratory infection (URI), allergic rhinitis, and vasomotor rhinitis. Drugs or hormones may also induce turbinate dysfunction. This article discusses the common and less common causes of this problem and its focused management. See the images below.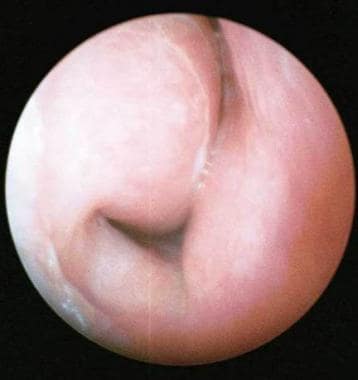 Mucosal hypertrophy of the right inferior turbinate with total airway obstruction.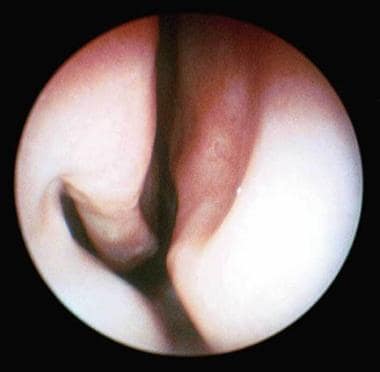 Normal-sized right inferior turbinate with a moderate inferior septal deflection.
---
Did this answer your question?
Additional feedback? (Optional)
Thank you for your feedback!