Answer
Recurrent aphthous stomatitis (RAS) is a common ulcerative inflammatory condition of the oral cavity; it typically starts in childhood or adolescence as small recurrent, painful, round or ovoid ulcers with well-defined erythematous margins, like a halo, and a central yellow or gray floor.
See the images below.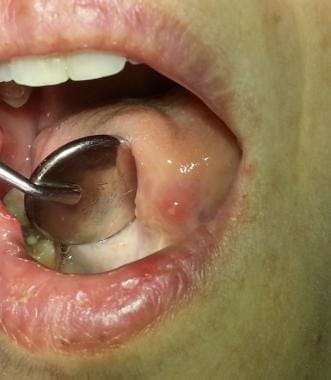 Recurrent aphthous ulcer with well-defined erythematous halo and central yellowish gray base, on left anterolateral tongue.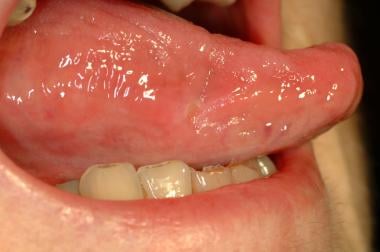 Traumatic ulcer on ventrum/lateral margin of tongue; these must be differentiated from aphthae.
---
Did this answer your question?
Additional feedback? (Optional)
Thank you for your feedback!