Answer
Answer
Electron microscopy can be used to confirm the diagnosis of MCC, when needed.
The most characteristic findings are perinuclear bundles of intermediate filaments and electron-dense neurosecretory granules (see image below). These features virtually confirm the diagnosis of MCC.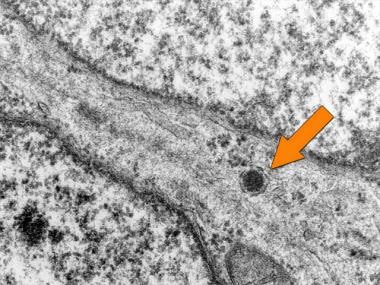 Electron photomicrograph of a Merkel cell carcinoma shows a dense core granule (arrow).
---
Did this answer your question?
Additional feedback? (Optional)
Thank you for your feedback!