Answer
Nasal fractures seen in participants of athletic activities occur as a result of direct blows in contact sports and as a result of falls. The nasal bones are the most commonly fractured bony structures of the maxillofacial complex. [1, 2, 3, 4, 5, 6] See the images below.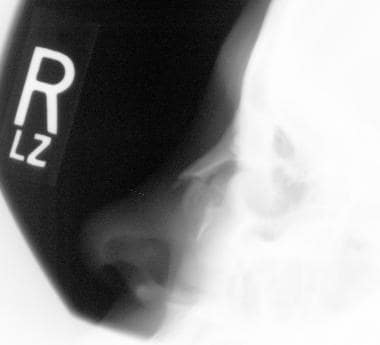 Lateral radiographic view of a displaced nasal bone fracture in a patient who sustained this injury because of a punch to the face during a hockey game.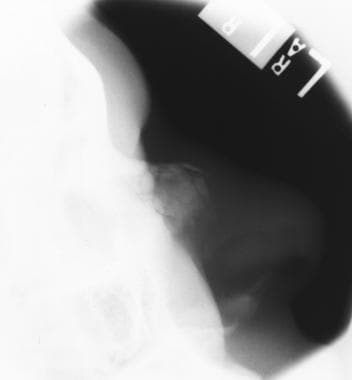 Lateral radiographic view of a nasal bone fracture in an elderly patient who fell forward on her face as a result of syncope. Marked comminution is present.
The nasal bone's protruding position coupled with its relative lack of support predisposes it to fracture. Prompt appropriate treatment prevents functional and cosmetic changes. Because of the nose's central location and proximity to important structures, the clinician should carefully search for other facial injuries in the presence of facial fractures.
For excellent patient education resources, visit eMedicineHealth's First Aid and Injuries Center. Also, see eMedicineHealth's patient education articles, Facial Fracture and Broken Nose.
---
Did this answer your question?
Additional feedback? (Optional)
Thank you for your feedback!