Answer
Relevant anatomy is the same as in any endoscopic sinus surgery procedure. Often, anatomy is distorted because of expansion of the sinuses secondary to the disease process. The lateral nasal wall is pushed medially, obliterating the nasal cavity on the affected side, and the inferior and middle turbinates are pushed inferomedially, as depicted in the 1st two images below. If the ethmoid sinuses are involved, the roof often is expanded superiorly into the anterior cranial fossa, and the lateral wall is expanded into the orbit, as depicted in the last image below.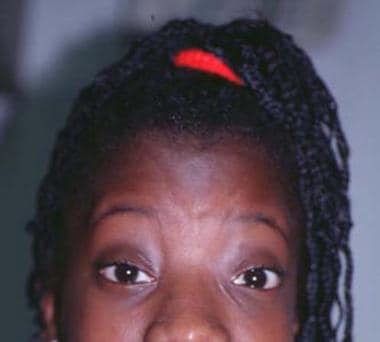 A 9-year-old girl with allergic fungal sinusitis displaying telecanthus and asymmetrical positioning of her eyes and globes.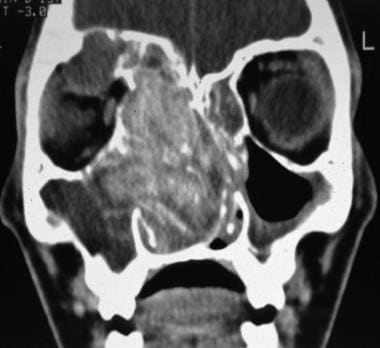 Coronal CT scan showing extensive allergic fungal sinusitis involving the right side with mucocele above the right orbit and expansion of the sinuses on the right.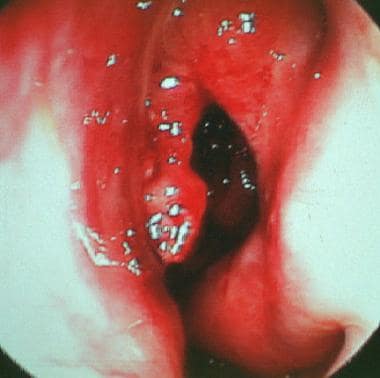 Typical view of a middle meatus in a patient with allergic fungal sinusitis with expansion of the ethmoid complex and extension of the middle turbinate more inferiorly. This is a postoperative view.
---
Did this answer your question?
Additional feedback? (Optional)
Thank you for your feedback!