Answer
Allergic rhinitis is a common health problem for which many patients do not seek appropriate medical care. Although not a life-threatening condition in most cases, it has a substantial impact on public health and the economy.
According to findings in a recent study, the total estimated cost of allergic rhinitis in 1994 was between 1.2 and 1.5 billion dollars. [1] The illness resulted in more than 6 million missed work days, 2 million missed school days, and 28 million reduced-activity days. These figures are certainly higher today because of the higher cost of new medications and the increasing prevalence of the condition.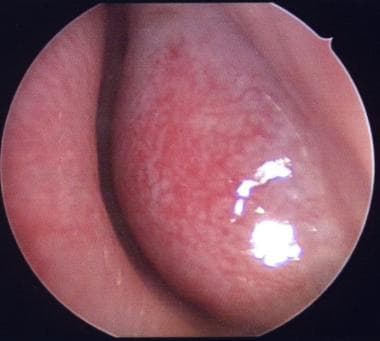 Boggy inferior turbinate in an allergic patient.
---
Did this answer your question?
Additional feedback? (Optional)
Thank you for your feedback!