Answer
Answer
Lips are well innervated and very sensitive to pain. They can be difficult to anesthetize locally. In addition, local infiltration of anesthesia into external lip wounds often causes swelling and distortion of original landmarks.
Performing regional nerve blocks when possible can lead to optimal cosmetic and anesthetic results. [9] To anesthetize the lower lip, perform a mental nerve block; for the upper lip, perform an infraorbital nerve block (see the images below).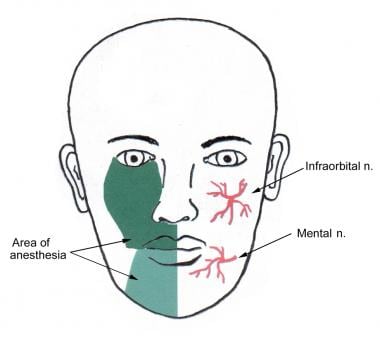 Areas of regional nerve blocks for the lips.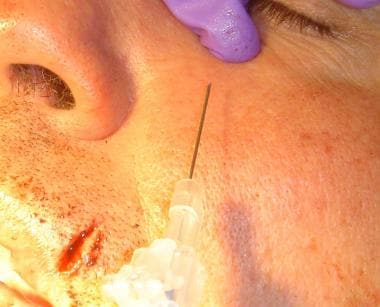 Technique for extraoral infraorbital nerve block.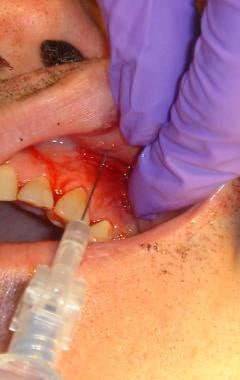 Intraoral approach for infraorbital nerve block.
Pre-anesthetizing the mucosal area with a topical anesthetic 3 minutes prior to infiltrative injection is recommended.
For intraoral wounds, nerve blocks may not always be as effective. In these cases, consider further local anesthesia.
In small or uncooperative children, procedural sedation is highly recommended because of the importance of an immobile field.
---
Did this answer your question?
Additional feedback? (Optional)
Thank you for your feedback!