Answer
Answer
Unlike the cosmetically important external facial lacerations that are almost always closed primarily, some small intraoral lacerations may be left open and will heal well without repair. [6] Small puncture lacerations through the lip may not require complete closure; the external portion may be repaired while the intraoral portion is allowed to heal without sutures. [6] Indications for external repair are the same as with any other facial laceration. See the images below for examples of intraoral lacerations.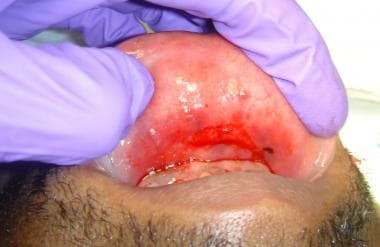 Identification of intraoral skin laceration.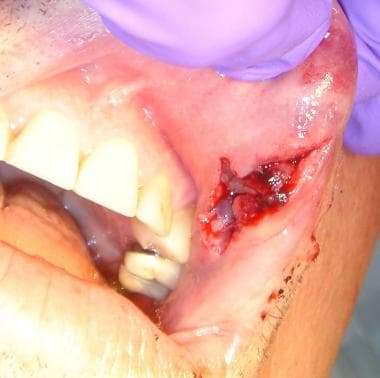 Deep intraoral lip laceration that needs repair.
---
Did this answer your question?
Additional feedback? (Optional)
Thank you for your feedback!