Answer
Answer
The lips are a highly visible facial structure used in speech articulation, food consumption, and tactile sensation. Because of their prominent location on the face, lacerations of the lips can be cosmetically deforming. See the images below.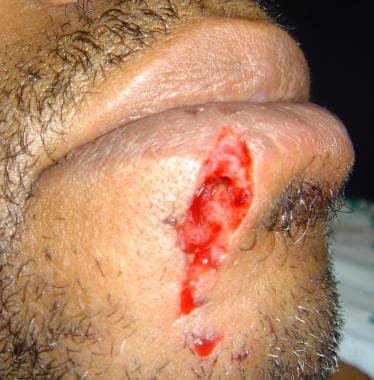 Lip laceration involving the lower vermilion border.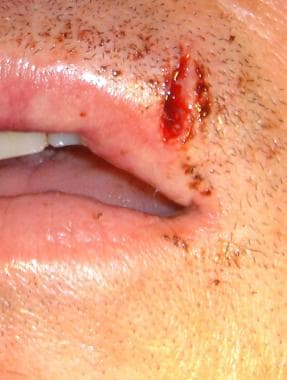 Lip laceration involving the upper vermilion border.
Lip lacerations are commonly seen in emergency departments and are one of the most common oral-maxillofacial injuries. [1] Careful repair is necessary to minimize infection while ensuring the best cosmetic results and patient satisfaction. [2] The approach in repair depends largely on location and type of injury. [3, 4] For more information, see the Medscape articles Facial Soft Tissue Injuries and Facial Soft Tissue Trauma.
---
Did this answer your question?
Additional feedback? (Optional)
Thank you for your feedback!