Answer
Answer
Auricular hematoma, shown below, is a complication that results from direct trauma to the anterior auricle and is a common facial injury in wrestlers. [1, 2, 3] Shearing forces to the anterior auricle can lead to separation of the anterior auricular perichondrium from the underlying, tightly adherent cartilage. This may lead to tearing of the perichondrial blood vessels and subsequent hematoma formation.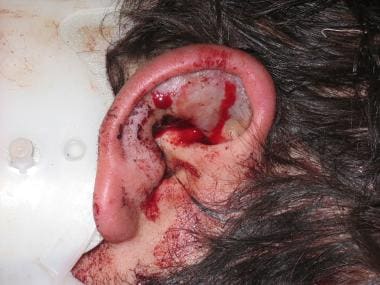 Auricular hematoma.
The torn perichondrial vessels compromise the viability of the avascular underlying cartilage. Interestingly, the presence of a subperichondrial hematoma has been found to stimulate new and often asymmetric cartilage to form. [4] This deformity, which is often referred to as cauliflower ear or wrestler's ear (shown in the image below), is often considered a badge of honor among wrestlers and rugby players. [5]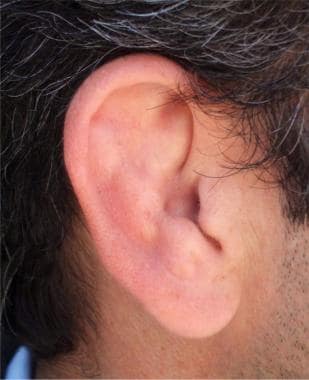 Cauliflower ear.
---
Did this answer your question?
Additional feedback? (Optional)
Thank you for your feedback!