Answer
Caffeine (1,3,7-trimethylxanthine; see the image below) is the most widely consumed stimulant drug in the world. [1] It is present in medications, coffee, tea, soft drinks, and chocolate. Because caffeine overdoses, intentional or unintentional, are relatively common in the United States, physicians and other medical personnel must be aware of caffeine toxicity to recognize and treat it appropriately.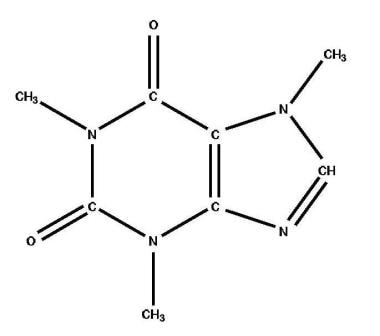 Chemical structure of caffeine.
---
Did this answer your question?
Additional feedback? (Optional)
Thank you for your feedback!