Answer
Despite being overshadowed by opioids in recent years, cocaine remains one of the most common causes of drug-related emergency department (ED) visits in the United States. [1] Although nearly every organ system can be affected by cocaine toxicity, most patients present with cardiovascular complaints. [2]
In addition to adverse effects experienced by cocaine users, body packers—people who swallow bags of cocaine in order to smuggle the drug from one country to another—may experience acute toxicity if any of the bags rupture. See the image below.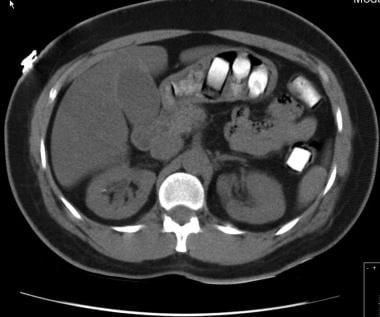 CT scan of patient transporting cocaine packets.
See Can't-Miss Gastrointestinal Diagnoses, a Critical Images slideshow, to help diagnose the potentially life-threatening conditions that present with gastrointestinal symptoms.
---
Did this answer your question?
Additional feedback? (Optional)
Thank you for your feedback!