Answer
The sitting position (see the image below) may be a helpful alternative, especially in obese patients, because it makes it easier to confirm the midline. In order to open the interlaminar spaces, the patient should lean forward and be supported by a Mayo stand with a pillow on it, by the back of a stool, or by another person.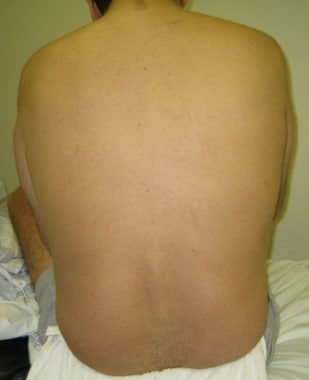 Lumbar puncture sitting position. Image courtesy of Gil Z Shlamovitz, MD.
---
Did this answer your question?
Additional feedback? (Optional)
Thank you for your feedback!