Answer
The patient is placed in the lateral recumbent position (see the image below) with the hips, knees, and chin flexed toward the chest so as to open the interlaminar spaces. A pillow may be used to support the head. In a single-center prospective study, performance of lumbar puncture in the extended rather than the flexed lateral recumbent position yielded a statistically significant decrease in the cerebrospinal fluid (CSF) opening pressure, but the difference (mean, 0.6 ± 2.2 cm water) was small and of doubtful clinical significance.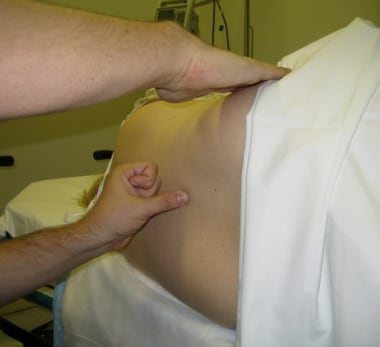 Lumbar puncture lateral recumbent position. Image courtesy of Gil Z Shlamovitz, MD.
---
Did this answer your question?
Additional feedback? (Optional)
Thank you for your feedback!