Answer
The clinician performing the procedure should be familiar with the anatomy of the specific joint and cognizant of the relevant landmarks in order to avoid puncture of tendons, blood vessels, and nerves (see the images below).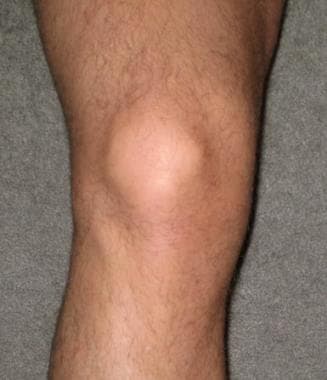 Anterior view of right knee.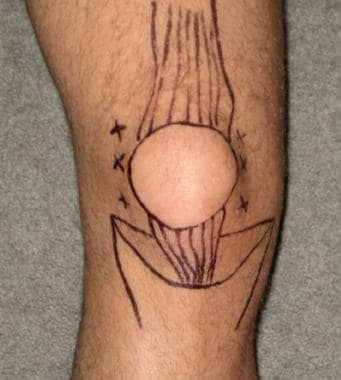 Anatomic landmarks for knee arthrocentesis.
---
Did this answer your question?
Additional feedback? (Optional)
Thank you for your feedback!