Answer
Unless globe rupture, orbital/facial bone fractures or intraocular foreign bodies are suspected, imaging techniques, such as CT scans or MRIs, are not warranted to evaluate for retinal detachments.
In difficult cases, bedside ocular ultrasonography can facilitate prompt diagnosis of retinal detachment. Potential ultrasonographic mimics of retinal detachment (eg, posterior vitreous detachment [PVD] and vitreous hemorrhage [VH]) should be excluded.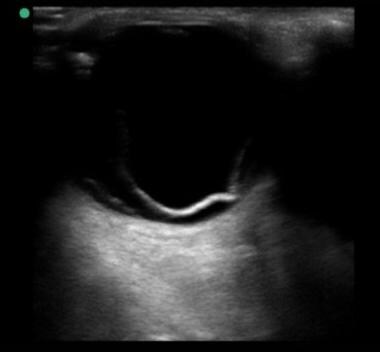 Sonogram of retinal detachment. Courtesy of Bruce Lo, MD.
---
Did this answer your question?
Additional feedback? (Optional)
Thank you for your feedback!