Answer
Retinal detachment (see the image below) refers to separation of the inner layers of the retina from the underlying retinal pigment epithelium (RPE, choroid). Next to central retinal artery occlusion, chemical burns to the eye, and endophthalmitis, it is one of the most time-critical eye emergencies encountered in the emergency setting.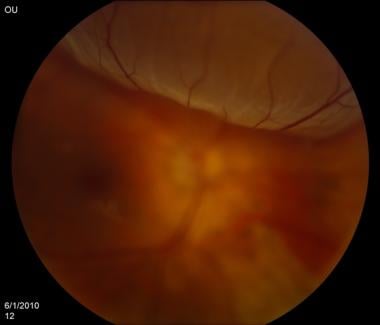 Retinal detachment. Courtesy of Kresge Eye Institute, Detroit, Michigan.
---
Did this answer your question?
Additional feedback? (Optional)
Thank you for your feedback!