Answer
Contact burns usually have a pattern from the contacted item (branding) and may appear similar to flash burns. A contact burn is shown below.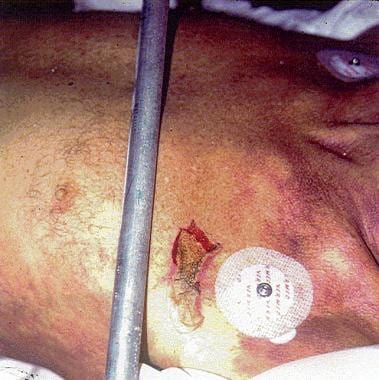 Contact electrical burn. This was the ground of a 120-V alternating current nominal circuit. Note vesicle with surrounding erythema. Note thermal and contact electrical burns cannot be distinguished easily.
---
Did this answer your question?
Additional feedback? (Optional)
Thank you for your feedback!