Answer
These behave like ordinary thermal burns and range from local erythema to full-thickness burns. These require several seconds of contact to cause skin burns, sometimes reaching current levels high enough to cause VF before causing any significant skin damage. [4] Direct contact burns may occur only if the circuit through the person was prolonged for more than a few seconds. Low-voltage burns are shown below.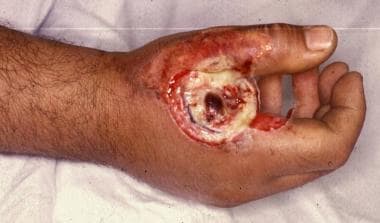 Energized site of low-voltage electrical burn in a 50-year-old electrician.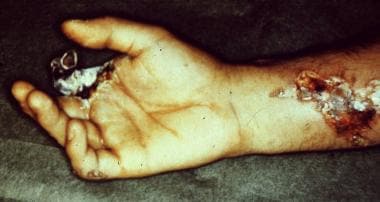 Grounded sites of a low-voltage injury in a 33-year-old male suicide patient.
---
Did this answer your question?
Additional feedback? (Optional)
Thank you for your feedback!