Answer
Flash burns are caused by heat from a nearby electrical arc that can reach upwards of 5000o C. These can pass over the surface of the body or through, depending on the path of the arc causing the flash. They may "splash" over the surface of the body, resulting in diffuse but relatively superficial partial-thickness burns. There is no internal electrical component. A flash burn is shown below.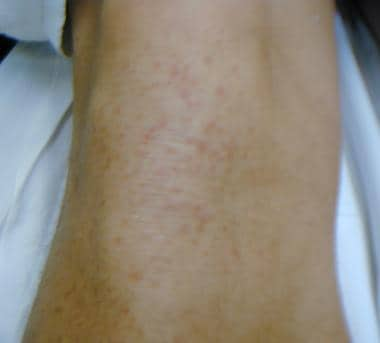 Superficial electrical burns to the knees (flash/ferning).
---
Did this answer your question?
Additional feedback? (Optional)
Thank you for your feedback!