Answer
The carotid artery originates from the innominate artery on the right and directly from the aortic arch on the left. The carotid artery enlarges in the midneck, forming the carotid bulb, before bifurcating into the external and internal carotid arteries. The carotid sinus and carotid body are located at the bifurcation (see the image below).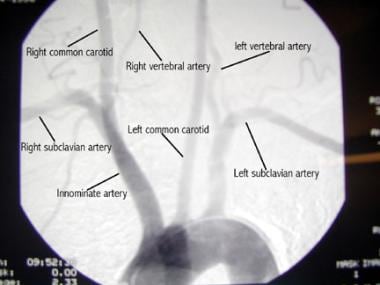 Arteriogram of aortic arch and its branches.
---
Did this answer your question?
Additional feedback? (Optional)
Thank you for your feedback!