Answer
Essential to the physical examination of a patient with claudication is a complete lower-extremity evaluation and pulse examination, including measurement of segmental pressures (see the image below). Atrophy of calf muscles, loss of extremity hair, and thickened toenails are clues to underlying PAOD.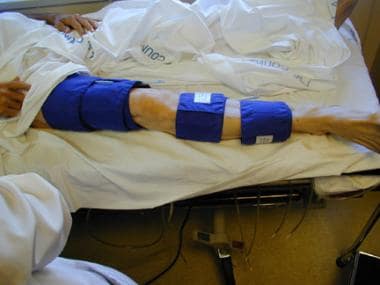 Peripheral arterial occlusive disease. Measuring segmental pressures.
---
Did this answer your question?
Additional feedback? (Optional)
Thank you for your feedback!