Answer
A test used to evaluate penile function is the direct injection of prostaglandin E1 (PGE1; alprostadil) into one of the corpora cavernosa (see the images below). If the penile vasculature is normal or at least adequate, an erection should develop within several minutes. The patient and the clinician can judge the quality of the erection. If successful, this test also establishes penile injections as a possible therapy.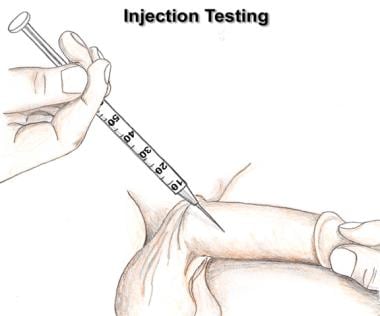 A vasodilator such as prostaglandin E1 can be injected into one of the corpora cavernosa. If the blood vessels are capable of dilating, a strong erection should develop within 5 minutes.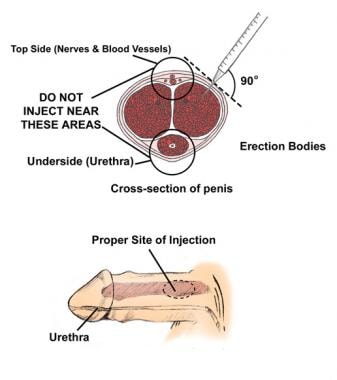 Erectile dysfunction. This diagram depicts a cross-section of penile anatomy and is used to instruct patients in the technique of administering intracorporeal medications.
---
Did this answer your question?
Additional feedback? (Optional)
Thank you for your feedback!