Answer
Nephrolithiasis specifically refers to calculi in the kidneys, but renal calculi and ureteral calculi (ureterolithiasis) are often discussed in conjunction (see the images below). Ureteral calculi almost always originate in the kidneys, although they may continue to grow once they lodge in the ureter. The majority of renal calculi contain calcium. The pain generated by renal colic is primarily caused by dilation, stretching, and spasm because of the acute ureteral obstruction.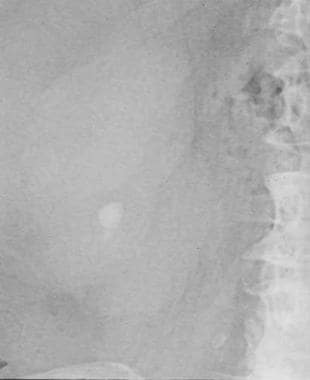 Small renal calculus that would likely respond to extracorporeal shockwave lithotripsy.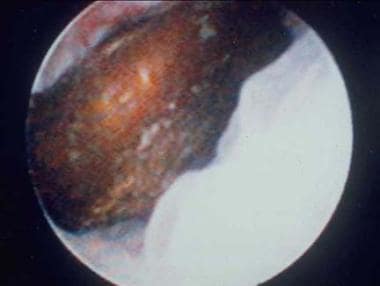 Distal ureteral stone observed through a small, rigid ureteroscope prior to ballistic lithotripsy and extraction. The small caliber and excellent optics of today's endoscopes greatly facilitate minimally invasive treatment of urinary stones.
---
Did this answer your question?
Additional feedback? (Optional)
Thank you for your feedback!