Answer
Pneumomediastinum is the presence of gas in the mediastinal tissues occurring spontaneously or following procedures or trauma (see the following images). A pneumothorax may occur secondary to pneumomediastinum.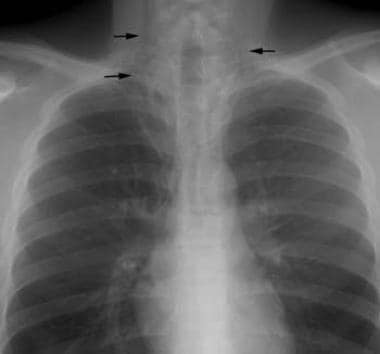 Pneumomediastinum from barotrauma may result in tension pneumothorax and obstructive shock.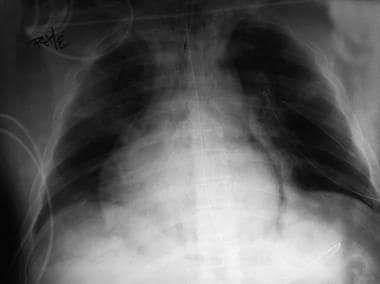 This chest radiograph shows pneumomediastinum (radiolucency noted around the left heart border) in this patient who had a respiratory and circulatory arrest in the emergency department after experiencing multiple episodes of vomiting and a rigid abdomen. The patient was taken immediately to the operating room, where a large rupture of the esophagus was repaired.
---
Did this answer your question?
Additional feedback? (Optional)
Thank you for your feedback!