Answer
Answer
See the CT images of congenital lobar emphysema below.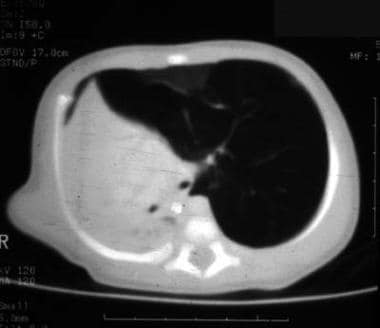 Computed tomography scan of the patient shows marked hyperaeration of the left upper lobe and mediastinal shift to the right.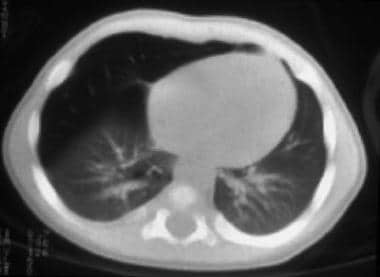 Computed tomography scan indicates moderate hyperaeration of the right middle lobe.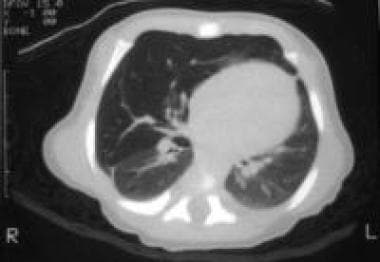 Computed tomography scanning demonstrates the characteristic appearance of polyalveolar congenital lobar emphysema of the right middle lobe. Overdistention is mild, and vascularity is fairly well developed. The left lung is compressed but not hypoplastic. Lung hypoplasia is almost invariably on the right.
CT scan shows a hyperlucent, hyperexpanded lobe (attenuated but intact pattern of organized vascularity) with midline substernal lobar herniation and compression of the remaining lung. [11] Usually, the mediastinum is significantly shifted away from the side of the abnormal lobe.
---
Did this answer your question?
Additional feedback? (Optional)
Thank you for your feedback!