Answer
Answer
Magnetic resonance imaging (MRI) has been increasingly used to evaluate musculoskeletal infections, including septic joints. MRI is a sensitive and relatively specific imaging modality. [42] A combination of T1-weighted, T2-weighted, short-tau inversion recovery, and postcontrast T1-weighted fat-suppressed series are most helpful. [6]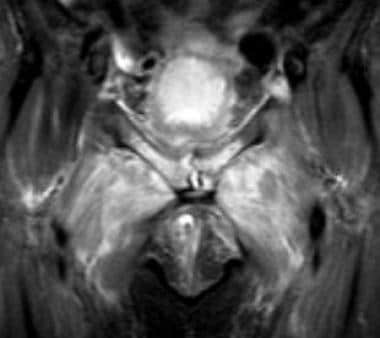 Coronal short-tau inversion recovery MRI of the pubic symphysis demonstrates a hyperintense joint effusion and increased signal intensity in the bone marrow of the pubic rami. Abnormal high signal intensity is also present in the bilateral hip adductor muscles. The diagnosis was septic arthritis with associated osteomyelitis and inflammatory changes in the soft tissues.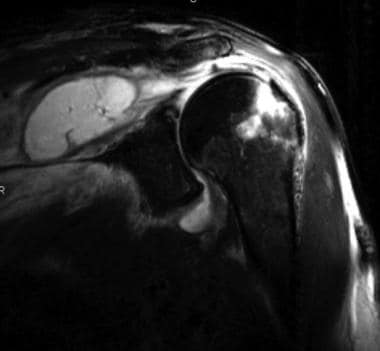 Coronal T2-weighted fat-saturated MRI of the shoulder demonstrates a joint effusion, bone marrow edema, and marked adjacent soft tissue inflammation with a fluid collection in the infraspinatus muscle. This is an example of septic arthritis with associated soft tissue abscess.
---
Did this answer your question?
Additional feedback? (Optional)
Thank you for your feedback!