Answer
Answer
Angiographic findings are nonspecific. The tumor may be hypovascular or, more commonly, hypervascular with early venous return (see the image below). Similarly, retroperitoneal tumors may be either hypovascular or hypervascular, with blood supply from the lumbar, celiac, iliac, renal, renal capsular, and/or inferior adrenal arteries.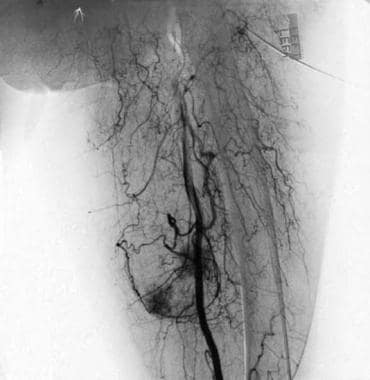 Angiogram reveals tumor hypervascularity (same patient as in the previous image).
---
Did this answer your question?
Additional feedback? (Optional)
Thank you for your feedback!