Answer
Answer
HAS occurs in approximately 11-13% of OLTXs. [26] HAS can be caused by clamp injury, intimal injury due to perfusion catheters, anastomotic ischemia due to a disrupted vasa vasorum, and rejection. The consequences of hemodynamically significant HAS (>50% stenosis) are essentially identical to those of HAT. Although a few stenoses have been corrected with balloon angioplasty, HAS, similar to HAT, usually requires operative vascular reconstruction or retransplantation (see the images below).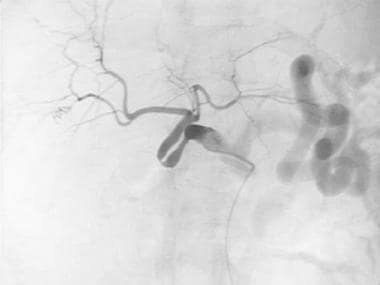 A-4: Digital subtraction angiogram depicts redundant donor-recipient hepatic artery. A stenotic hairpin turn is noted.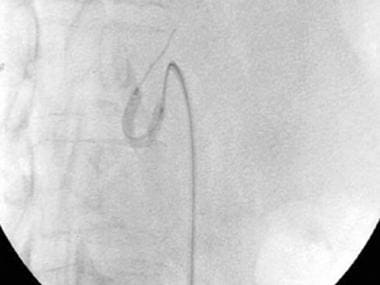 A-5: Digital subtraction angiogram obtained during balloon angioplasty of a stenotic artery.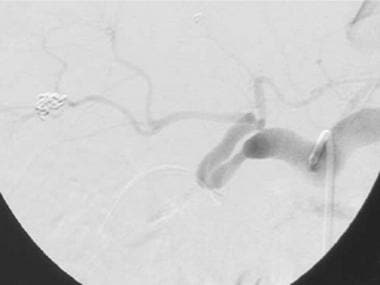 A-6: Digital subtraction angiogram shows a widely patent hepatic artery after angioplasty.
---
Did this answer your question?
Additional feedback? (Optional)
Thank you for your feedback!