Answer
Answer
Angiography may demonstrate the neovascularity that arises from the cystic arteries, as well as arterial and venous encasement in the area of the GB, although this modality is not used as a diagnostic tool.
(See the images of gallbladder carcinoma below.)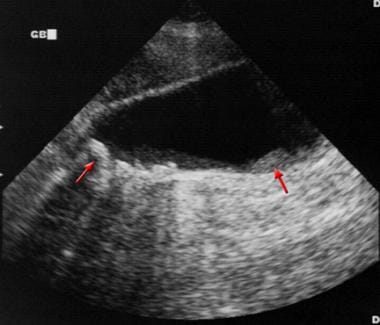 Sagittal sonogram in a 71-year-old woman. This image demonstrates heterogeneous thickening of the gallbladder wall (arrows). The diagnosis was primary papillary adenocarcinoma of the gallbladder.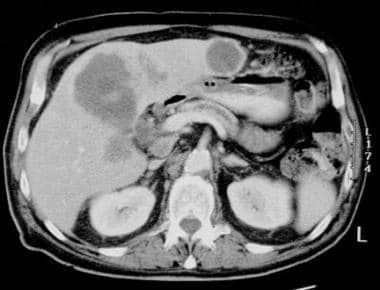 Computed tomography scan in a 65-year-old man. This image depicts squamous cell carcinoma of the gallbladder and invasion of the liver.
---
Did this answer your question?
Additional feedback? (Optional)
Thank you for your feedback!