Answer
Answer
Non–small cell lung cancer (NSCLC) accounts for approximately 85% of all lung cancers and is divided into adenocarcinoma, squamous cell carcinoma, and large cell carcinoma. In 2019, over 228,000 adults in the United States will have been diagnosed with lung cancer, and lung cancer constitutes approximately 13% of all new cancer diagnoses. It is estimated that over 76,000 men and over 66,000 women will die of lung cancer in 2019. [1]
At initial diagnosis, 20% of patients have localized disease, 25% of patients have regional metastasis, and 55% of patients have distant spread of disease. [2]
(Images of non-small cell lung cancer are provided below.)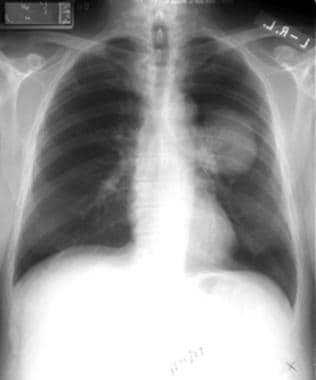 Non–small cell lung cancer. Bronchoscopy. A large central lesion was diagnosed as non–small cell carcinoma.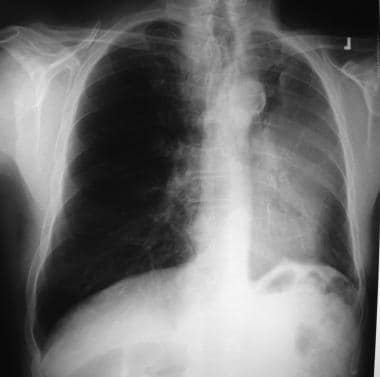 Non–small cell lung cancer. Left upper collapse is almost always secondary to endobronchial bronchogenic carcinoma.
For the purpose of treatment and prognosis, lung cancer is divided into 2 categories: small cell lung cancer (SCLC) and non–small cell lung cancer (NSCLC).
Approximately 20% of malignant tumors of the lung are due to small cell carcinoma. At presentation, small cell lung cancer is almost always metastatic to the mediastinal lymph nodes or distantly; therefore, the treatment is combination chemotherapy. [3, 4, 5, 6]
---
Did this answer your question?
Additional feedback? (Optional)
Thank you for your feedback!