Answer
Answer
The characteristic finding in asbestosis is the presence of small, irregular opacities, usually in the midlung and lower lung zones (see the images below). [20] According to the 1980 International Labour Organization classification, [2] "small irregular opacities" describe irregular, linear shadows that develop in the lung parenchyma and obscure normal bronchovascular markings. Asbestosis-related opacities are seen in the radiographs below. [4]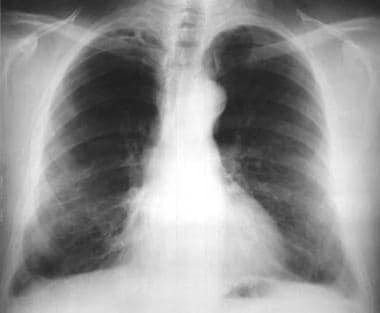 Asbestosis. Posteroanterior chest radiograph reveals a few reticulonodular opacities at the lung bases consistent with mild asbestosis.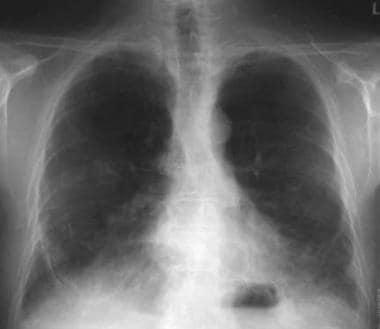 Asbestosis. Asbestosis and asbestos-related pleural disease in a 70-year-old man. Posteroanterior chest radiograph reveals prominent linear opacities at both bases, with obscuring of the cardiac borders and diaphragm. The thick, linear band at the right lateral base likely represents the subpleural, curvilinear opacities observed on high-resolution CT scans.
---
Did this answer your question?
Additional feedback? (Optional)
Thank you for your feedback!