Answer
Answer
Detection of left atrial wall calcification has significant clinical implications. Most of these patients have congestive heart failure and atrial fibrillation from long-standing mitral valve disease. LA calcification usually is secondary to endocarditis resulting from rheumatic heart disease, and the amount of calcification is often related to the duration of untreated disease. [17] LA calcification may be in the endocardial or subendocardial layer or within a thrombus. Complete calcification of the left atrium has been termed coconut atrium or porcelain atrium. Interatrial septal puncture during balloon mitral valvotomy can be difficult because of thickened and calcified interatrial septum. [18] Calcification is usually thin and curvilinear, as can be seen in the radiographs below.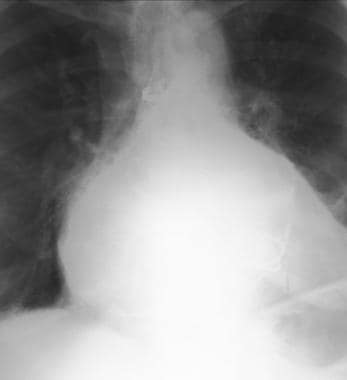 Calcification within the left atrium in a patient with a history of rheumatic heart disease and mitral valve replacement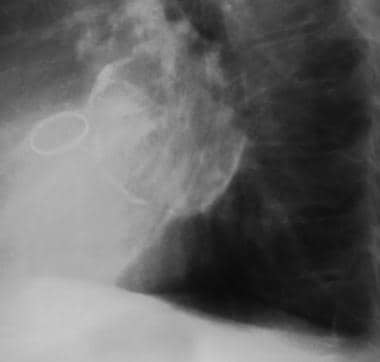 Lateral chest radiograph of a patient with left atrial calcification
---
Did this answer your question?
Additional feedback? (Optional)
Thank you for your feedback!