Answer
Polymyositis is an idiopathic inflammatory myopathy characterized by the following [1] :
Symmetrical, proximal muscle weakness

Elevated skeletal muscle enzyme levels

Characteristic electromyography (EMG) and muscle biopsy findings (see the images below).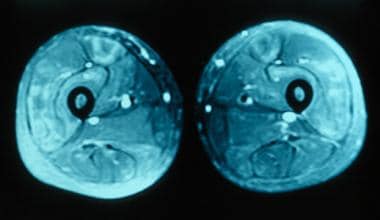 Polymyositis. MRI of thighs showing increased signal in the quadriceps muscles bilaterally consistent with inflammatory myositis.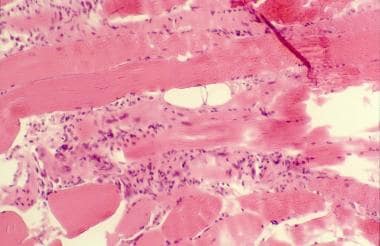 Polymyositis. Histopathology slide shows endomysial mononuclear inflammatory infiltrate and muscle fiber necrosis.
---
Did this answer your question?
Additional feedback? (Optional)
Thank you for your feedback!