Answer
Imaging studies used in the workup of patients with MCTD include the following:
Chest radiography - To assess for infiltrates, effusion, or cardiomegaly (see the image below)

Echocardiography - In patients with effusion or chest pain, used to evaluate for pulmonary hypertension or valvular disease (exercise echocardiography may have increased sensitivity for identifying pulmonary hypertension) [25]

Ultrasonography/CT scanning - Used to evaluate abdominal pain (indicated for evidence of serositis, pancreatitis, or visceral perforation related to vasculitis)

MRI - Used to assess neuropsychiatric signs or symptoms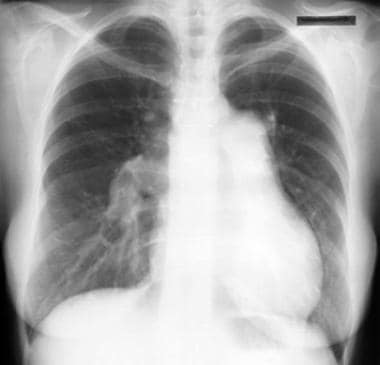 Chest radiograph in a patient with pulmonary hypertension reveals enlarged pulmonary arteries.
---
Did this answer your question?
Additional feedback? (Optional)
Thank you for your feedback!