Answer
Radiography remains the first choice for imaging in RA; it is inexpensive, readily available, and easily reproducible, and it allows easy serial comparison for assessment of disease progression. [52] Views of the hands, wrists, knees, feet, elbows, shoulders, hips, cervical spine, and other joints should be assessed with radiography when indicated (see the images below). Erosions may be present in the feet, even in the absence of pain and in the absence of erosions in the hands.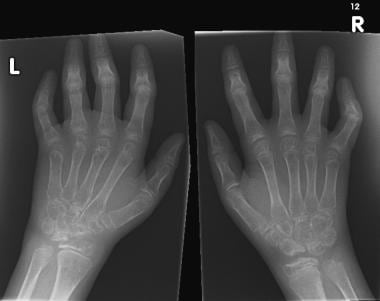 Juvenile rheumatoid arthritis. Widespread osteopenia, carpal crowding (due to cartilage loss), and several erosions affecting the carpal bones and metacarpal heads in particular in a child with advanced juvenile rheumatoid arthritis (also known as juvenile idiopathic arthritis).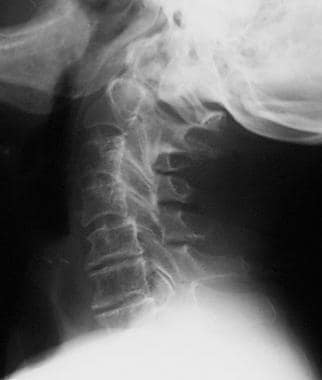 Rheumatoid arthritis. Lateral view of the cervical spine in a patient with rheumatoid arthritis shows erosion of the odontoid process.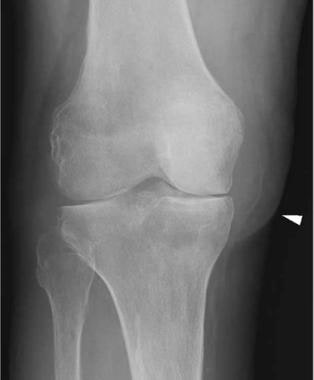 Rheumatoid arthritis. Anteroposterior radiograph of the knee shows uniform joint-space loss in the medial and lateral knee compartments without osteophytosis. A Baker cyst is seen medially (arrowhead).
---
Did this answer your question?
Additional feedback? (Optional)
Thank you for your feedback!