Answer
Cervical spine involvement (see the following image) usually affects C1-C2 and has the potential to cause serious neurologic consequences. Patients who are to undergo intubation or procedures that may involve manipulation of the neck should undergo careful evaluation of the cervical spine.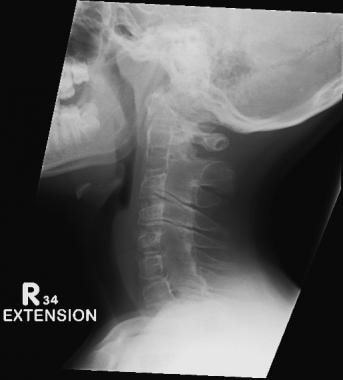 Juvenile rheumatoid arthritis. Ankylosis in the cervical spine at several levels due to long-standing juvenile rheumatoid arthritis (also known as juvenile idiopathic arthritis).
Neck pain on motion and occipital headache are common manifestations of cervical spine involvement. Most patients with cervical spine involvement (see the image below) have had the disease for more than 10 years.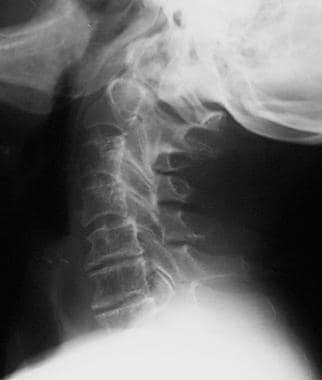 Rheumatoid arthritis. Lateral view of the cervical spine in a patient with rheumatoid arthritis shows erosion of the odontoid process.
---
Did this answer your question?
Additional feedback? (Optional)
Thank you for your feedback!