Answer
Nerve blocks are used for diagnostic, prognostic, and therapeutic procedures. (Nerve block ̶ related anatomy is depicted below.) Sympathetic blocks, including stellate ganglion and lumbar sympathetic blocks, commonly are used and are more effective therapeutic tools for chronic pain.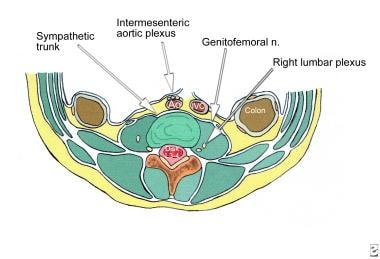 Pertinent anatomy for lumbar sympathetic block (cross-sectional view).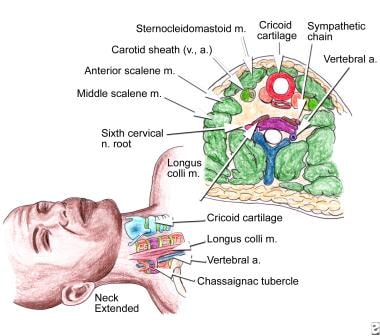 Stellate block, important anatomical landmarks (surface and cross-sectional views).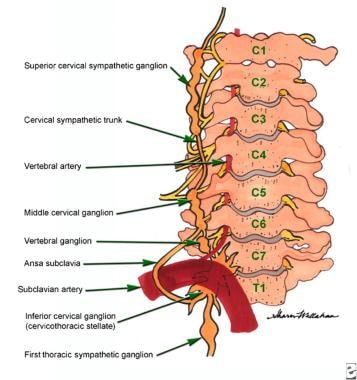 Schematic anatomical representations, sympathetic chain and stellate ganglion.
---
Did this answer your question?
Additional feedback? (Optional)
Thank you for your feedback!